Cohort III 2019 PhD Starters Induction Event
An important part of our Programme's Cohort building activity is to include a fun social event. This year Team 3 and Team 5 entered into the Escape Rooms and attempted to beat the clock and Escape. Great team building and loads of fun.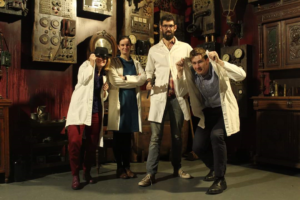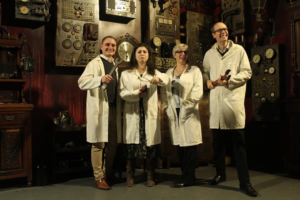 We are pleased to report that we have offered six places on the Programme for a Summer 2019 start. The successful applicants are exceptional with plenty of talent and enthusiasm to bring to the GW4 CAT programme. Further details of our Cohort III Fellows will be released later in the Summer.
The Call for Applications for a Summer 2020 start is now CLOSED. Future deadlines will be released in due course and the call for a Summer 2021 start is likely to be live from early-February 2020 with a 6-8 week window for applications.
Meet two of our Fellows at the Faculty of Biomedical Sciences at University of Bristol; Mike is a medic and started his PhD in August 2017. Emily, a vet, is developing her PhD outline to start in August 2018.
Our 2018/19 Cohort of GW4-CAT Fellows participated in their Introductory Week at the Universities of Cardiff, Exeter and Bristol. This week gave them the opportunity to consider a Primary Supervisor, a supervisory team and they are now considering ideas to build an innovative, interesting and engaging PhD outline during the next few weeks. Great Feedback was received:
"A Very well-planned week."
"Good to start with relaxed meal to meet other fellows and GW4CAT team."
"Useful to meet last year's cohort of fellows too."
"Good mix of meeting supervisors and touring facilities."
"Everyone was so friendly and welcoming throughout".
To meet our 2018/19 Fellows, please visit our Fellows page.