May 2021
GW4-CAT Fellow Bnar Talabani embraces social media to engage and educate communities on the Covid-19 vaccine
Dr Bnar Talabani is a GW4-CAT PhD Fellow in the second year of her PhD. The Covid pandemic has
offered many opportunities for public engagement and education and Bnar has embraced these
opportunities. She is a founding and core team member member of Muslim Doctors Cymru – active
on all social media platforms. They have organised and delivered webinars in over 6 different
languages, engaging communities on the Covid-19 vaccine. They have shared these platforms with
Welsh Government, including First Minister Mark Drakeford and Health Minister, Public Health
Wales, the MHRA and local community and multiple faith leaders. Muslim Doctors Cymru have
recorded videos busting common myths on the covid vaccine and have also worked with local
mosques and health boards to set up vaccination hubs, where team members have attended to help
answer questions and reassure communities regarding the covid vaccine. Adding to this, they have
also collaborated with other groups to deliver webinars, eg. the UK Black Pharmacists Association.
Bnar is extremely proud of the work achieved and the support and response received from so many.
As a result of her work with Muslim Doctors Cymru, Bnar has joined Team Halo – a United Nations
initiative working to spread accurate information on the covid vaccines on social media, particularly,
tiktok. Bnar admits that engagement with these platforms has been a steep learning curve, but so
valuable.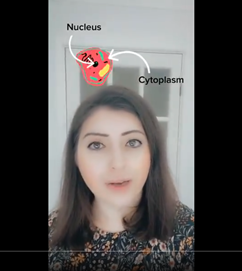 Bnar has not stopped there! She is also a covid vaccine ambassador for the British Society of
Immunology and an invited panelist on a webinar alongside Public Health Wales on the Covid-19
vaccine which was targeted at health care professionals to help arm them with accurate information
that they can relay to patients.
Sharing knowledge and making it accessible to varied audiences is an important skill for future clinical
academic leaders and Bnar has demonstrated her skills and passion in this area. (May 2021 – JB)
September 2020
GW4-CAT Fellows Collaborate on Research into Transmission Risk of COVID-19 Aerosols During Medical Procedures
Two Wellcome Trust, GW4-CAT Fellows, Mark Gormley and Gus Hamilton are working on research with Nick Maskell, Professor of Respiratory Medicine at NBT and Bristol Medical School: Translational Health Sciences (THS), and Jonathan Reid, Director of Bristol Aerosol Research Centre and Professor of Physical Chemistry in the School of Chemistry at the University of Bristol to help characterise medical and dental aerosol generating procedures.