Gene People Symposium 2022: Dr Jack Underwood receives Best Research Partnership Award with the Timothy Syndrome Alliance.
Dr Majd Protty, GW4-CAT programme alumnus details the highs and lows of being a clinical PhD student, and the invaluable skills gained from his experience.
Chantelle Wiseman, GW4-CAT, Cohort II fellow, recently attended a storytelling workshop to hone her presentation skills. The workshop also included an evening event where attendees could put their new found skills into practice. Read about her experience.
Read about the impact of COIVD-19 on GW4-CAT Fellow, Gus Hamilton's PhD research. Gus pivoted his research early in the pandemic, and was able to contribute to a greater understanding of how to assess and triage COVID-19 patients. His work also assisted in identifying those members of NHS staff at greater risk of contracting the virus; directly informing North Bristol NHS Trust internal policy decisions.
If you are thinking about an academic career in the next year or two, but can't decide where to apply, have a read of our latest blog which highlights some of the advantages of the Wellcome Trust funded GW4-CAT programme: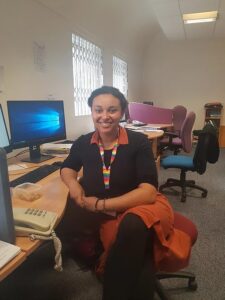 Why some people develop PTSD while others don't.
Read about the research being undertaken by Chantelle Wiseman, one of our GW4-CAT Cohort II Fellows, into identifying the risk factors for Post Traumatic Stress Disorder (PTSD).